Amy and I would like to thank our vendors who made Our Wedding Celebration memorable. If you're looking for any of the services listed below for your special event, please don't hesitate to contact them and let them know that you saw them on this website.
---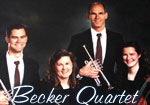 The Becker Quartet
The Becker Quartet
is comprised of Will and Dawn Becker and their two children Luke and Anna. Will is a computer expert with USAA, plays trumpet for the Kerrville Symphony of the Hills and studies trumpet with Jan Roller, assistant principal for the San Antonio Symphony.. Dawn, who plays trumpet and piano, accompanies Strings in Motion. Luke studies piano with Omar Granados and is a former trumpet student of Jan Roller. Anna has been playing piano since the age of 4 and is a student of Long Zhou, a member of the San Antonio Symphony and principal violinist for the Kerrville Symphony of the Hills. She is also a member of Symphony of the Hills and Strings in Motion. All four perform in the Fredericksburg Christian Fellowship Orchestra.
The Becker Quartet
offers classical trumpet trios with piano accompaniment for a majestic atmosphere. For the quieter moments of your wedding service, they feature piano-accompanied classical and sacred violin solos.
The Quartet
has been playing weddings in the San Antonio, New Braunfels and Fredericksburg areas for several years.
If you would like to inquire about
The Becker Quartet
and their repertoire of music for your next formal occasion, call them at 830.438.7888
Contact The Becker Quartet Today!
---

BleauSkye
Whether you're looking to print signs, banners or specialty invitations, you can call Dawn Jackson of
Bleau Skye Advertising That Works
at 210.590.1555. Their graphics services include designing logos, business cards, newsletters and brochures. Plus,
Bleau Skye
also features promotional products like desk pen stands, leather briefcases and travel mugs.
Bleau Skye Advertising That Works
is located at 5535 Brewster Street, San Antonio, Texas 78233. Call 210.590.1555
Visit BleauSkye Today!
---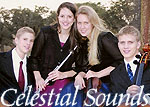 Celestial Sounds
Celestial Sounds
is a sibling quartet composed of four of the 12 children in the Huber Family. Nikkae, 22, plays piano in addition to violin. Katherine, 18, plays the flute and piano. Brandon, 16, plays cello. And Anthony, 14, plays cello and piano. The Huber children range in age from 24 to their littlest who is still in the womb and due shortly.
Since 2002,
Celestial Sounds
has been performing at weddings, political events, fund raisers and receptions. The quartet is comprised of four instruments: flute, violin, cello and piano. While they specialize in performing classical and sacred works as the main theme of their repertoire,
Celestial Sounds
also plays patriotic and hoe down fiddle music. Don't let their ages fool you. Their sound is completely professional. Amy and I are quite impressed.
If you'd like to add some beauty and class to your special event, please contact Nikkae Huber of
Celestial Sounds
at 210.363.7566
Contact Celestial Sounds Today!
---

Dance Plus, Inc.
Since 1987,
Dance Plus San Antonio
has been offering quality dance instruction in north central/northeast San Antonio. Owners Deborah Pamplin and Loyce Bramble feature classes in tap, ballet, and jazz for ages 2½ through adult and at all levels. In addition, they teach baton, tumbling/cheerleading, and hip hop. A free class is always offered to prospective students. And now they're trying to teach Adam "Mr. Two Left Feet" McManus not to embarrass himself when he whisks Amy onto the dance floor for their first dance as a married couple!
Dance Plus San Antonio
is located at 2824 Thousand Oaks, San Antonio, TX 78232. You can e-mail them at
danceplussa @ aol.com
, call 210.496.1687
Visit Dance Plus Today!
---

Elegant Limousine and Charter Services
Elegant Limousine and Charter Services
is the largest "full-service" transportation company in South Texas. Without a doubt, their success hinges on their meticulous attention to detail and their luxurious transportation options. They only utilize certified, well-groomed and courteous chauffeurs in all of their vehicles. Whether you need to ride in luxury to a special date, sporting event, prom, Fiesta, graduation, wedding, or your birthday, call
Elegant Limousine and Charter Services
. Surprise that special someone with roses already in the car. Or, as we're about to celebrate the birth of Christ, you can take a Christmas Light tour of San Antonio. Call 24 hours a day. They never close.
Located at 1303 W. Commerce San Antonio, TX 78207, you can call
Elegant Limousine and Charter Services
at 210.225.5466,
send an e-mail
or
visit their website
.
---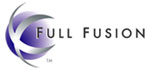 Full Fusion
As you can see from looking at our wedding website,
Full Fusion
can build a professional-looking, fully-functional website for you, your ministry or your business. Over the past several months, Roger Hall has been an absolute God-send as we have brainstormed and tweaked this site from start to finish.
Full Fusion's
primary focus is providing big business solutions at small business prices. Their unique approach to website design and IT support thrives on the leading edge of technology and far surpasses the ever-growing "do-it-yourself" and "fly-by-night" competition.
Full Fusion
doesn't just design and build you a web site, leaving you to flounder on your own. They'll provide you with ongoing support in a quickly-evolving marketplace to help your ministry or business seamlessly adapt to changing technologies and to the needs of your customers.
Full Fusion
continues to operate on a foundation of honesty, integrity and a commitment to quality results. You'll get a great product at a great price. Call Steve Brown at
Full Fusion
at 210.587.7560
Visit Full Fusion Today!
---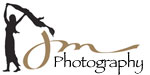 Joan Meredith Photography
Joan Meredith
, an award-winning photojournalist and commercial photographer, has a passion for photography that spans the past 30 years. Her love of people is evident in her sensitive and emotional images. She brings a fresh look to wedding photography and portraiture - a style that is natural, honest and genuine. That's why Amy and I picked Joan to take our engagement and wedding pictures.
As we reviewed her impressive portfolio, we were struck by her unique ability to capture the special moments, the loving gestures, and the fleeting glances. To top it off,
Joan Meredith
was one of the most personable, warm and loving photographers we met. No doubt our connection with her as a person will make Amy and I feel at ease in front of the camera. And that's the key to getting the images which you will cherish for a lifetime. Joan would be honored to tell your story through her photographs.
Call
Joan Meredith Photography
at 210.828.7678 or e-mail her:
joan @ joanmeredith.com
Visit Joan Meredith Photography Today!
---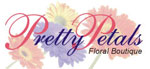 Pretty Petals Floral Boutique
As Amy and I were searching for our florist, we finally chose Letty Rodriguez of
Pretty Petals Floral Boutique
. She listened intently to us as we described our vision. Plus, Letty went the extra mile to meet with us at times that accommodated our work schedules. Amy was especially excited about the flowers Letty chose to accentuate her peach and espresso colors. Whether you need a florist for an upcoming wedding or special event, call the family-owned business of
Pretty Petals Floral Boutique
. They also deliver flower arrangements and gift baskets for birthdays, anniversaries, and to cheer up a loved one who's under the weather. In addition,
Pretty Petals Floral Boutique
features Homecoming Mums, prom flowers, and bouquets for funerals.
Call
Pretty Petals Floral Boutique
at 210.732.6241 or toll-free 1.800.648.7673 or e-mail
lettymk @ yahoo.com
. They're located at 2932 Hillcrest, San Antonio, TX 78201.
Visit Pretty Petals Floral Boutique Today!
---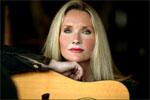 Robin Lees
Throughout her 20-year musical journey, singer and songwriter
Robin Lees
has performed and written in a wide range of genres of music ranging from country to Christian. While she sings nationally and internationally, Robin has sunk her roots in Boerne, Texas where she lives with her husband Harry and their two sons Jourdan and Hunter. In fact, Adam taught Hunter in his Sunday School kindergarten class at Harvest Fellowship.
Robin Lees
has completed three solo CDs as well as a video entitled "We Will Stand." And now she's beginning a new studio project for a 2007 release.
If you're looking to add some pizzazz to your next church or corporate event, invite
Robin Lees
to sing. She'll knock their socks off! To book Robin, contact Brenda Gonzeles
by e-mail
or call 210.617.4172 or her cell 210.367.7443. Get her music and check out her website:
www.robinleesmusic.com
.
---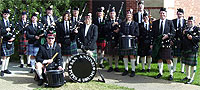 San Antonio Pipes and Drums
There's nothing as majestic and musically inspiring as the moment when you hear the soulful, yet classical sound of bagpipes. Whether they're performing at cultural events, weddings or special celebrations, The
San Antonio Pipes and Drums
are always a hit. A popular attraction at the annual Texas Folklife Festival since their formation in 1986, the band is also proud to have played for Her Majesty Queen Elizabeth II and the president of Mexico when they visited San Antonio. Members wear traditional Scottish attire, each kilt in an authentic tartan of the member's choice so that many clans are represented. Five members of the group will be performing "Amazing Grace" for our wedding.
If you'd like a little taste of bagpipe music, come join
The San Antonio Pipes and Drums
at their weekly practice sessions. Practice takes place every Wednesday at MacArthur Park at Loop 410 and Harry Wurzbach Road around 7 pm. Just follow the bagpipe music to their pavillion!
Upcoming concerts for
The San Antonio Pipes and Drums
include a concert at the Bracken Christmas Village on Friday, December 1st at 7:00 pm as well as a performance at the University of the Incarnate Word Graduation on the main campus on Saturday, December 9th at 10:00 am and 5:00 pm.
For more information on
The San Antonio Pipes and Drums
, including booking and bagpipe instruction details, please call Pipe Major Harrell Sutherland at 830.779.1701,
e-mail him
or take a look at
their website
.
---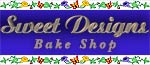 Sweet Designs Bake Shop
As we've watched the Style Network show "Whose Wedding Is It Anyway?" throughout our engagement, we've always been particularly drawn to wedding cakes that combine elegance with out-of-the-box creativity. That's precisely what Roxanna Castillo Garcia of
Sweet Designs Bake Shop
will be delivering for us. Voted the "Best in the City" for custom cakes, Roxanna has been in business for 15 years now. Not surprisingly our favorite part was the tasting! Moist, rich flavors in a dazzling presentation. So, whether you need that conversation-piece wedding cake or birthday cake or heavenly muffins, cookies or pastries for the office, you can't go wrong by calling Roxanna at
Sweet Designs Bake Shop
at 210.733.1411.
Sweet Designs Bake Shop
is located at 138 East Mistletoe at the corner of McCullough in Monte Vista, San Antonio, Texas, 78212. They're open Monday-Friday from 8 a.m.-6 p.m., Saturday from 9 a.m.-4 p.m., and they're closed Sundays. Now you can have your cake and eat it too!
Visit Sweet Designs Bake Shop Today!
---

Timachine Video Productions
Without exception, every recently married couple with whom we've talked to about planning our wedding, emphasized the absolute importance of finding an excellent videographer. After many hours of preparation, the ceremony will be over before we know it. It's essential that our videography team accurately captures those moments, one by one and then compile them seamlessly in a polished, professional keepsake video for Amy and I to enjoy for years to come. We finally selected
TiMachine
.
With a degree in Broadcast Production, Tim Fowler of
TiMachine
has been a Videographer and Editor since 1988. Throughout his career, he has created corporate presentations, television commercials, sports videos, and directed television broadcasts for a local television ministry. After viewing their portfolio, I concluded that he understands the emotional and spiritual aspects of the Wedding Ceremony. His editing creativity is a combination of contemporary effects, traditional romantic style, and a passion for capturing your love story. We also noticed that Darrah, Tim's wife, has a unique ability to capture the excitement and warmth of the Wedding Day in every video. From the laughter to the tears -- and all the details in between -- her timing and gentle style is exactly what we wanted for our video.
If you or a loved one is looking for an excellent videographer, look no further than
TiMachine
at 2603 Altadena, San Antonio, Texas 78259. Call Tim or Darrah Fowler at 210.481.2586, e-mail them at
info @ timachine.com
Visit Timachine Video Productions Today!
---