* Please make your reservations as quickly as possible, as there is a convention downtown over our wedding weekend, so rooms are filling very quickly.

* We have reserved a block of rooms at one Hotel, the Holiday Inn Express Hotel and Suites, Rivercenter area.

Holiday Inn Express Hotel and Suites
San Antonio Rivercenter Area -- www.sadowntownhiehs.com

1309 East Commerce
San Antonio, TX 78205
(210) 220-1010

To reserve your room, please ask for the Holzer/McManus Wedding block.

Our group rate is $99.00 per night. The Hotel is sold out otherwise, so you will have to mention the group block to get a room.

* To make reservations, please call one of the numbers below:

(210) 220-1010 (Hotel direct number)
(800) 906-4855 (for reservations only)
For directions to the Hotel
and to view Hotel information, please click on the Web site below:
www.sadowntownhiehs.com
Information on the Holiday Inn Express and Suites, Rivercenter Area:
The Hotel is located on the East side of Highway 37, a few blocks from the Riverwalk; whereas our Reception is the West side of Highway 37, directly on the Riverwalk.
A uniquely modern property - newly opened in Summer 2003 - walking distance to the Alamo, the River Walk, River Center Mall, the Convention Center, the Alamodome, and select restaurants. Three golf courses nearby.
Rooms:
Spacious rooms or Suites with a privacy door between bedroom and living room. Refrigerators, microwaves, iron & ironing board, Free High Speed Internet available in all rooms and suites. Two televisions in all suites.
Exercise Room and Pool,
FREE: Breakfast, Parking, and Shuttle.
Shuttle Information:
The Hotel offers a
complimentary shuttle
to the following areas:
Marriott Rivercenter or Denny's
The Convention Center
San Antonio International Airport
Shuttle runs from 7:30 a.m. - 10:45 p.m. daily
Directions:
From I-35, take I-37, exit Commerce Street and make Left.
From I-37/281 North, exit Commerce Street and make Right.
From I-37/281 South, exit Commerce Street and make Left.
From I-10, take I-35 to I-37, exit Commerce Street, make Left.
From San Antonio International Airport:
Take route 281 South from Airport
Take exit # 141a E.Commerce Street from 281south
Turn left, drive approximately half of a mile and the hotel will be on your left side after crossing the railroad.
To choose another hotel
Please click on the link below:
http://www.sanantoniovisit.com/visitors/acc_bookaroom.asp
Information on the city of San Antonio and things to do while you're here.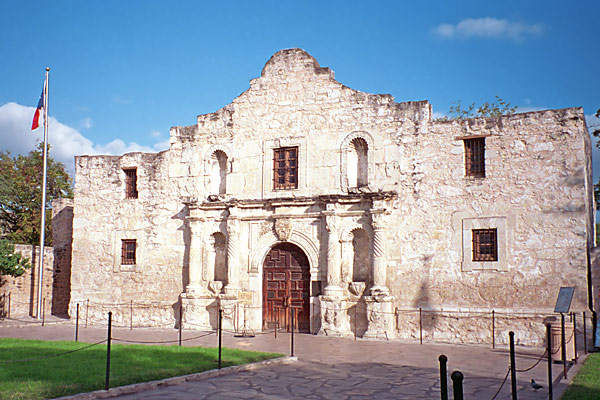 Here are some ideas:
•
The Alamo
•
Riverwalk (barge tour)
•
Sea World
(18 miles from Downtown)
•
San Antonio Children's Museum
•
Historic Market Square
This is the largest Mexican market place outside of Mexico located just one mile from the Riverwalk.
• The
Majestic Theatre:
The
San Antonio Symphony
playing the weekend of our Wedding.
•
Fiesta Texas
is not open during the month of November. Sorry.
•
Ray VanderLaan
seminar:
Walk as Jesus Walked
(
PDF brochure
)
Tickets are $20/adult and $10/child. Call 1.877.548.3237
Hear Ray VaderLaan in a weekend seminar on Friday, November 10th, 6:00 p.m.-9:30 p.m. and Saturday, November 11th, 9:00 a.m.-4:30 p.m. at Laurie Auditorium, Trinity University, 715 Stadium Drive, San Antonio, TX 78212